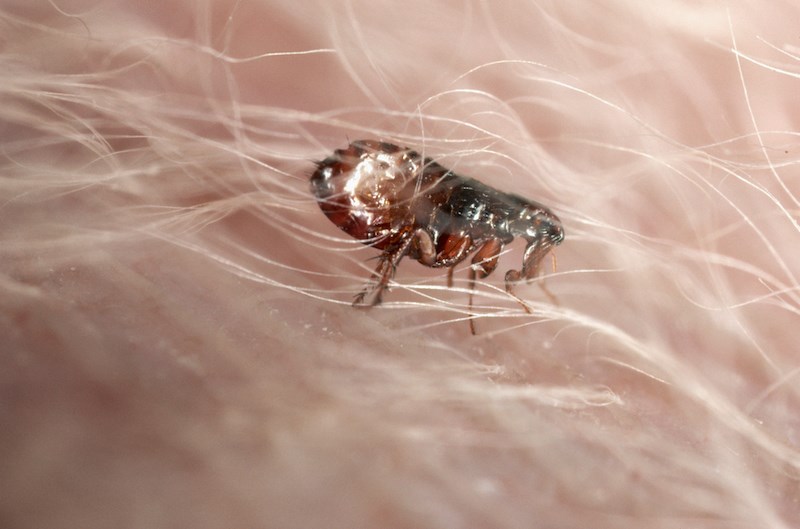 British Columbia tenant felt something crawl on the back of her head
She also found flea feces in her bath water.
If you've ever seen a mouse or rat in your home, you may have run in the opposite direction.
But not all parasites cause such a stir – at least not at first glance.
According to section 32 of the Residential Tenancies Act (RTA), landlords are required to furnish and maintain their residential properties in a condition that meets the health, safety and housing standards required by the law. In other words, they need to keep your pad free of pests or deal with pest issues as they arise.
Tenants are also responsible for keeping their rental units clean.
The RTA states that a "tenant must maintain reasonable standards of health, cleanliness and hygiene throughout rental accommodation".
The BC Residential Tenancy Branch (RTB) receives a slew of complaints from landlords and tenants about cleanliness and pest issues, but you might be surprised at the number of cases involving fleas.
At about an eighth of an inch long, the fleas are not easily seen as are larger insects, such as cockroaches (a tenant in British Columbia said one of them got in in his ear). However, pint-sized parasites can cause major infestations and wreak havoc in humans and pets.
These are just a few of the many decisions regarding rat issues over the past few years.
Flea bites after several pest control visits
Despite multiple visits from a pest control company, a tenant in British Columbia said she was still struggling with pest issues, including flea bites. The woman, who was in the process of finding new accommodation, was worried about the condition of her property and accommodation. However, the landlord says they tried to resolve the issue and the tenant was unwilling to take the necessary action. Specifically, they needed the tenant to temporarily move and store her belongings so that she could completely exterminate the pests.
In this incident, RTB ruled in favor of the landlord due to the tenant's refusal to help resolve the issue. That said, the ruling indicates that RTB sympathizes with the tenant's unfortunate circumstances.
Flea infestation: "Damage has been done to every room"
A landlord was seeking substantial compensation for what he described as "significant damage" to every room in the rental unit. The damage would have affected the "walls, ceilings, floors / carpets, doors, shower, toilets, windows, siding, mosquito nets, blinds, [and] Appliances. Pets were not allowed in the unit and the owner notes that the "massive flea infestation" was caused by at least one cat.
The owner submitted photographs, receipts and damage reports.
Flea infested unit
Another landlord in British Columbia says they ended up with a rental unit infested with fleas after their tenant, who had a cat and a rabbit, moved out. They note that the infestation was so severe that they "were still present in all carpets after being steam cleaned and after two infestation treatments." As a result, the owner ripped off the carpet and replaced it with laminate flooring.
The former tenant however alleges that the unit was full of "mold and rot" and that it was a "breeding ground for fleas". They also say their cat received flea vaccines regularly and the vet said he was not carrying the tiny insects.
In this case, RTB sided with the landlord because the tenant did not have sufficient evidence to support their claims. That said, the owner did not get all of the money he was asking for, as the "older rugs" were probably "very near the end of their useful life".
Mites and flea droppings in bath water
The tenant in this litigation says she "discovered the infestation when she felt something crawl on the back of her head." She went to see the doctor who allegedly informed her that she had "bird mites".
Additionally, she notes that there was also a significant flea problem and that a vet found "flea feces" in her bath water. She also claims that there were also "lice, scabies and bedbugs".